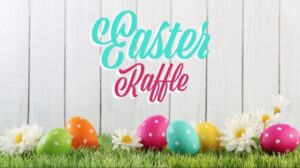 Due to the ongoing pandemic, we have been unable to carry out our usual Easter Egg raffle as many of the authority buildings are closed and a large number of staff are working from home.
Instead, the branch is carrying out an Easter Raffle with a variety of gift vouchers available as prizes for our members.
As with the weekly raffle, all winners will be drawn at random by membership number and will be notified via email or phone call.
Can you please make sure that your contact details are up to date with the branch so that we are able to contact you and post any winning vouchers out to you.
Good luck in the draw!