Don't Delay – Call Today and Join the GMB!
GMB is the UK's third-largest trade union and we're growing fast. Membership has increased 15% in real terms in the last five years.
With an extensive range of GMB member benefits and offers, you can make sure you stay informed and make the best of your working life. Whatever your job or workplace needs, you are in the excellent company of 630,000 other GMB members who benefit from GMB membership.
As a general union, GMB membership is open to all workers and students in both the public and private sector
To become a member of the GMB and be part of a union that offers great benefits and services to all members, just contact us and an application form will be on its way to you.
Alternatively, you can download the application form below. Simply fill in and return to the GMB office or your local GMB representative.
GMB Membership Application Form 2018 Direct Debit
GMB Membership Application Form 2018 Check-Off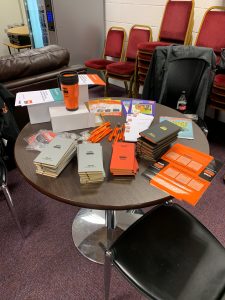 Membership
Our different membership types:
| Membership Type | Cost |
| --- | --- |
| Full Time Members - Grade 1 | £14.57 per month |
| Part Time Members - Grade 2 | £8.40 per month (GMB members working part-time for 20 hours or less and GMB members under 18) |
| Promotional Rate | £4.34 per month |
| Sick/Unemployed | £0.05 per week |
| Apprentice Rate | £3.00 per month |
| Non Working Student | £1.00 per month |